D'MONTE is an early childhood development centre designed to provide quality and affordable child care services to children between 18th months to 6 years old. We provide children-friendly environment and a team of Early Childhood Education's professionals that supervise and teach children with appropriate activities and programs.
Our Philosophy
We believe that each child is special and should be given every opportunity to develop his/ her fullest potential. Therefore, we will create a conductive learning environment to lay the firm foundation for growth and development in mind, body and spirit.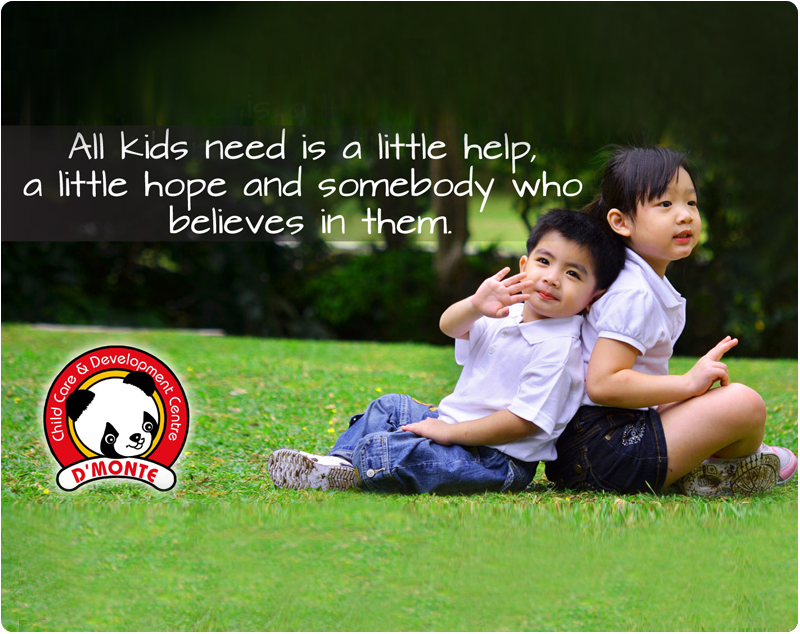 Our Approach to Education
We believe in learning as a whole and to have a balance growth in every aspect of children. It is not just about reading, writing and calculating, but we at D'MONTE go beyond that by helping them develop socially, emotionally, physically and intellectually.
At D'MONTE, we nurture the power of imagination in each child by giving them endless opportunities to explore. Through the process, they learn to be confident and self aware. We also recognize that curriculum is more than what appears in manuals or a series of activities in the classroom, instead it is everything that happens in their everyday life.
We never stopped educate our children in every way possible.
Kogi Nitha
Ayushman Vanar & Akshya Shree's Mother
D'Monte Sungai Dua
D'monte is a wonderful platform for childrens to develop their love of learning and exploration of the world around them. Our eldest son, Hareesh Vanar had a wonderful 3 years at D'monte and now our twins, Ayushman Vanar & Akshya Shree have been attending D'monte since last year.We feel that D'monte has given them the opportunity to experience that learning is fun at an early age. We are blessed with teachers who understand our kids individuality, share the knowledge, and guides them with love and patience.